Cellar de Can Roca: the best meal of my life (in the best restaurant of the world)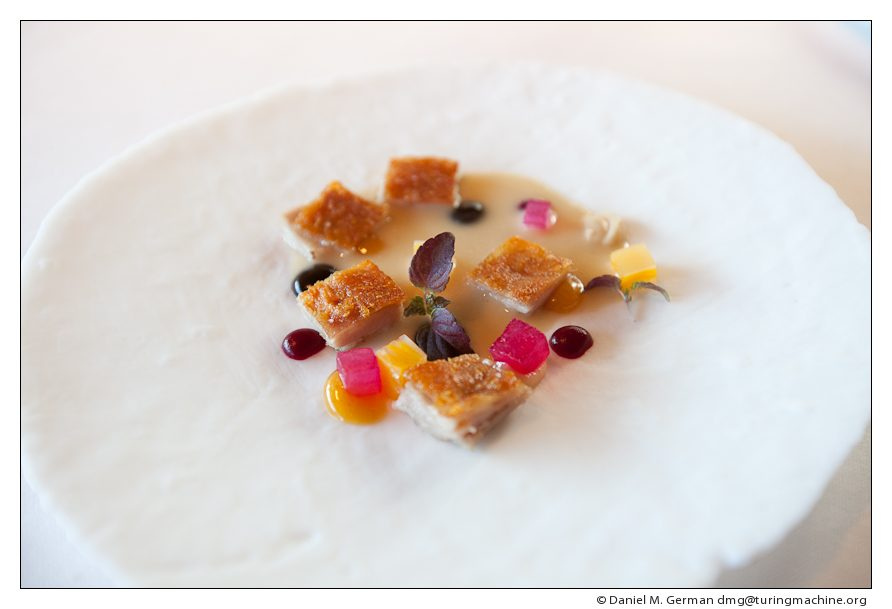 I knew I was never going to be able to get a reservation at elBulli (note the camelCase :). But since Ferran Adrià decided to close it I knew I had a chance to one day eat at the best restaurant in the world.
Looking at the rakings of the best places to eat I decided that that restaurant was going to be El Cellar de CanRoca.
Two years before, I was visiting Girona, and decided to walk into the restaurant (no planning from my part, as usual). Of course, there was no space :). I asked my friend Jaume, who lives in Girona, to reserve a table. He did, last year. And just few days ago, the Cellar was named the best restaurant in the world. I am glad we went when we did. I was told that the day it was announced, its web site crashed and they got thousands of phone calls.
Was it worth it? You bet. Here are the photos of each of the dishes we were served. It has been, without a doubt, the best meal in my life, and the longest (we arrived at 1:30 and left at 5:30).
–dmg