Barcelona: champions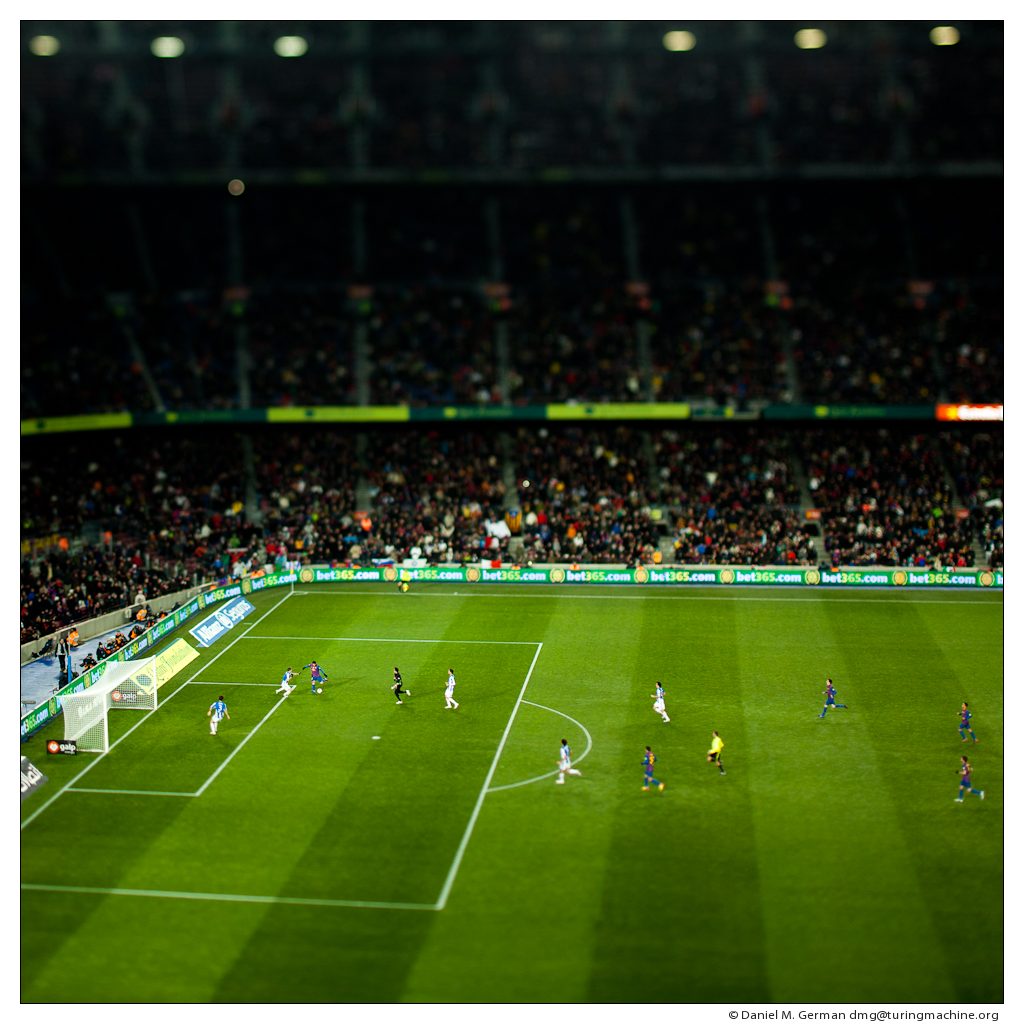 FC Barcelona is finally champion of La Liga. It is certainly an accomplishment to have won 4 out of the last 5 championships. Yet this year has a sombre tone. The loss against Bayern 0-7 left much to be desired.
It was not only that they lost, but the apathy of the team during the second game. It was clear they had given up.
Has Barça finally reached its zenith? Only time will tell. Sid Lowe, who has a PhD in history, has the one of the best analysis of the what the future might be.
The photo at the right was taken in Feb. 2012, at Camp Nou. Messi almost scored in this play. Look at where he left the players behind him. He is one of a kind.
–dmg